Catered Corporate Meetings NYC - Continental Breakfast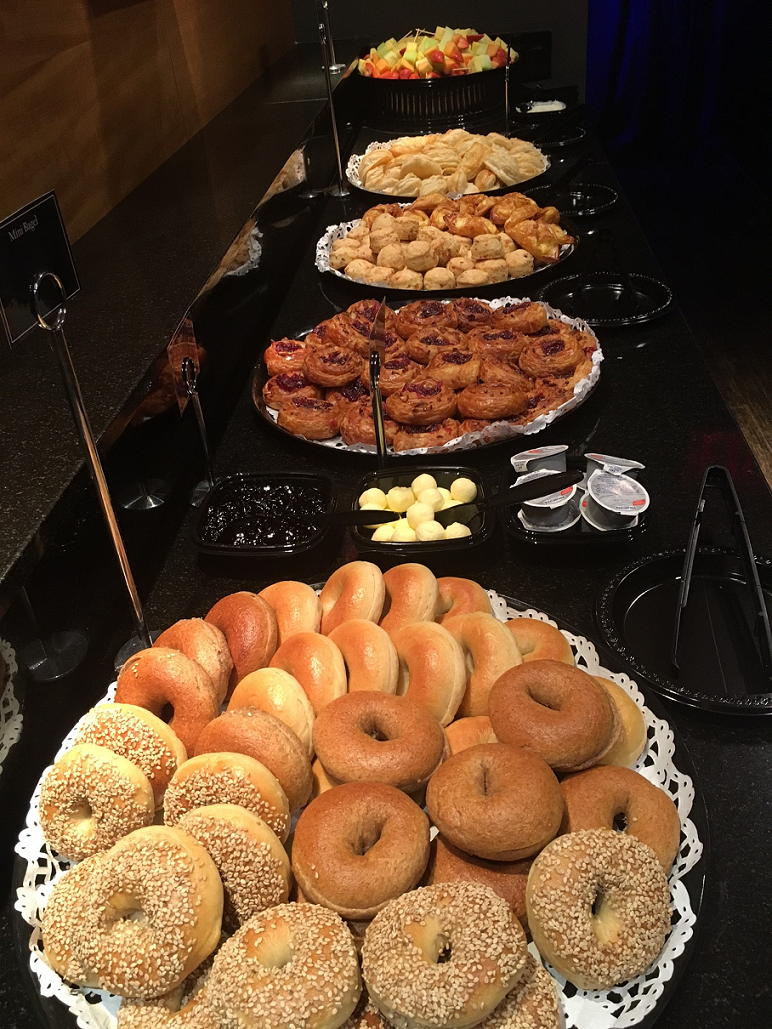 09 February 2016
Check out our NYC Catered Continental Corporate Breakfast Spread! Includes an assortment of Freshly Baked Pastry Platters: Mini Bagels, Raspberry Danishes, Bacon & Cheddar Scones, and Cheese Danishes along with Fruit Skewers and our delicious Yogurt & Honey Dipping Sauce.
Perfect to kick off your first office meeting of the day with your colleagues while enjoying one of our Continental Breakfast spreads.
Our easy and convenient service is delivered right to your door.